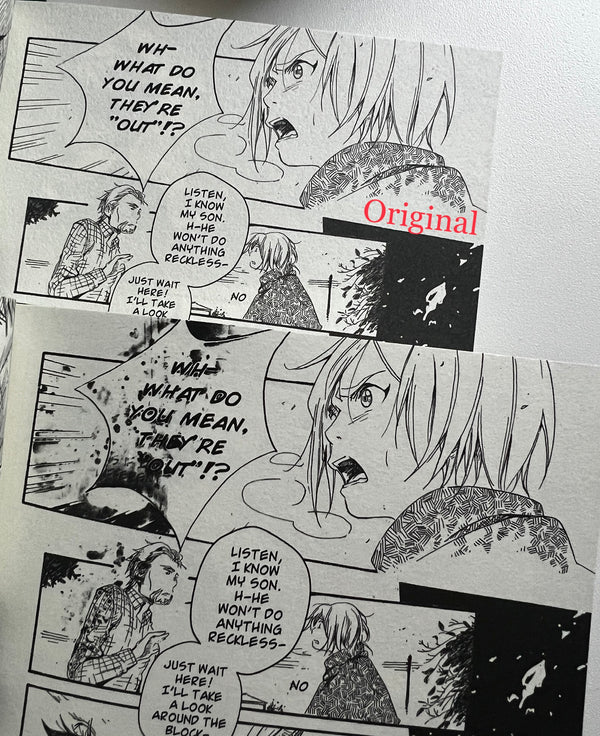 [Book] Mild Defect Grey is... Vol5
An Ink Blotch was spotted on one speech bubble, that to be honest adds a nice look and fits the anger that is in the scene, but still, it's not part of the original page and thus, is considered a fault.
Double lines aren't always considered a fault. Some lines have a slight shadow that doesn't ruin the reading experience, but a thing that is bound to happen in printing. Books that has double lines which are very dark and might ruin the reading experience for some are listed here.

Bold thick lines could happen when ink is added to the printer after it runs out causing more ink than usual to be pushed through. It doesn't ruin the reading experience but some people might object the look.
Synopsis:
"Before he arrives, I want to go over what I've written about his people so far. Care to join me?"
-Dr. Danial Grey
Info
Chapters: 31-38
Page Count: 200p
Size: 14x20cm (Perfect Binding || Soft Cover + Dust Jacket)
Weight: 355g