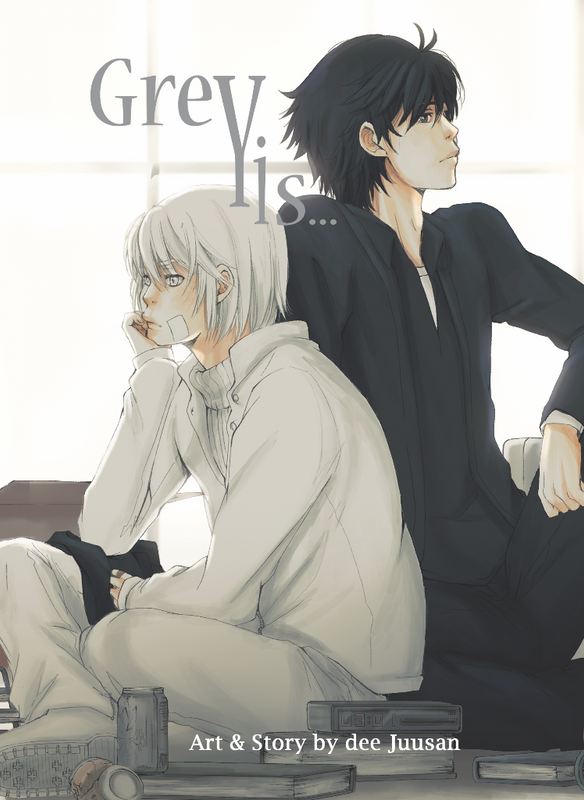 [Book] Grey is... Vol1 OLDER EDITION

Genre:
Drama, Slice of Life, Comedy, Psychological
Rating: OT Ages 16+ (Contains strong language, blood and violence)
Type: Japanese Manga (Read from right to left.)
Language: English
Synopsis:
Betrayed by the ones he cherished most, and after graduating from high school with a series of heart-breaks; Black left his home and lived away with a friend of his dad's. In the grey-scale life he lived, he longed for nothing but the end of his life, until a person from the past crashes out of nowhere to re-add the contrast Black needs.
Info
Chapters: 01-07
Page Count: 260p
Size: 14x20cm (Perfect Binding || Soft Cover + Dust Jacket)
Weight: 340g