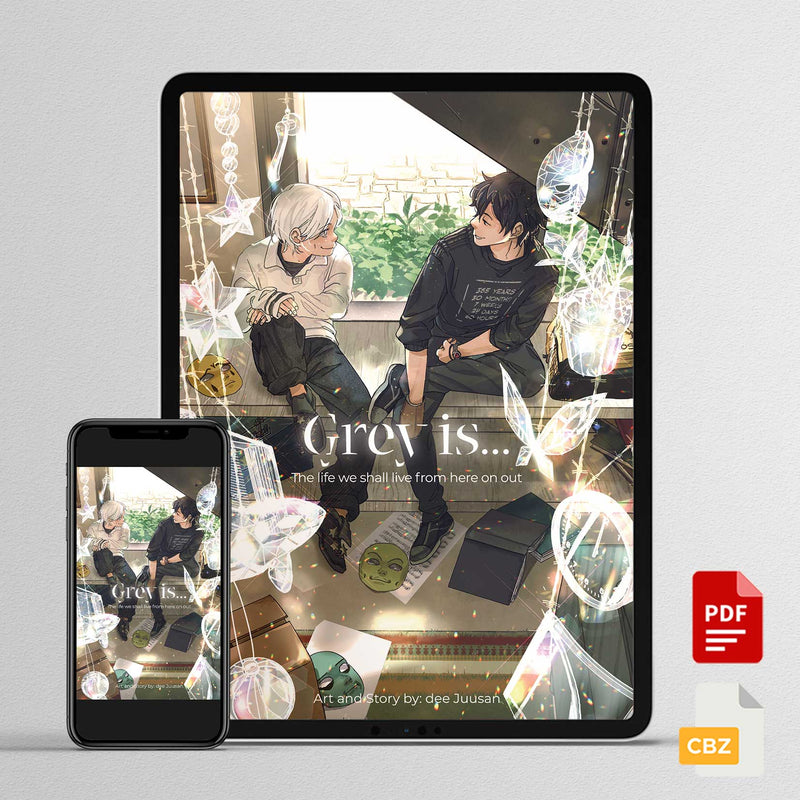 [E-book] Grey is… Vol8
The new grey...

After a big fight and a big jump, Black and White are now in unfamiliar territory, where their world is no longer black and white. In this new grey world they must explore learning how to feel with their heart without losing reason, and how to think things through without being heartless.

There are still many things they must face about themselves as they go through these major life changes, adjusting to living not just one way or the other, but finding balance by living in the middle.

Info
Chapters: 57-63
Page Count: 264p
Format: PDF, CBZ