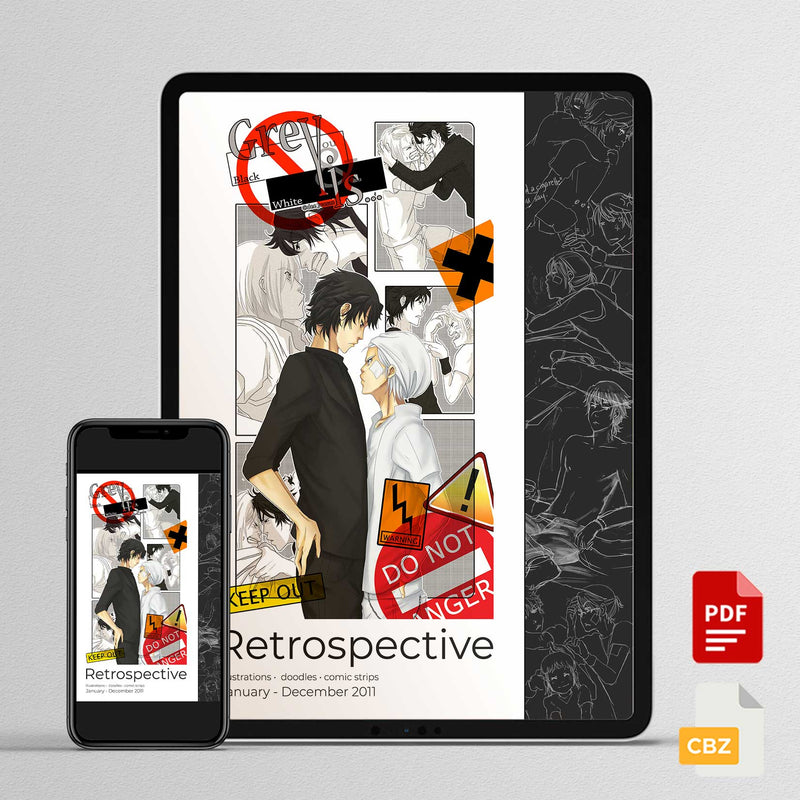 [E-book] Grey is... Retrospective: 2011
About
Illustrations, rough planning, doodles, comic strips and scripts.
This book is a collection of everything I've created for Grey is... in the year 2011; which is divided into two sections: around 40 colored illustrations (30 pages) and over 320 sketches/comic strips ( ≈170 pages) and some scripts and side stories.

It's safe to say you're here knowing the themes of the story, but I have to add a warning that there is heavy depiction of blood and self-harm.

Info of full book

218 pages (incl. cover)
greyscale + colors


Note:

Once you complete purchase, a link will be sent for you to download the pdf
There is almost no chance this book will ever be printed in physical edition