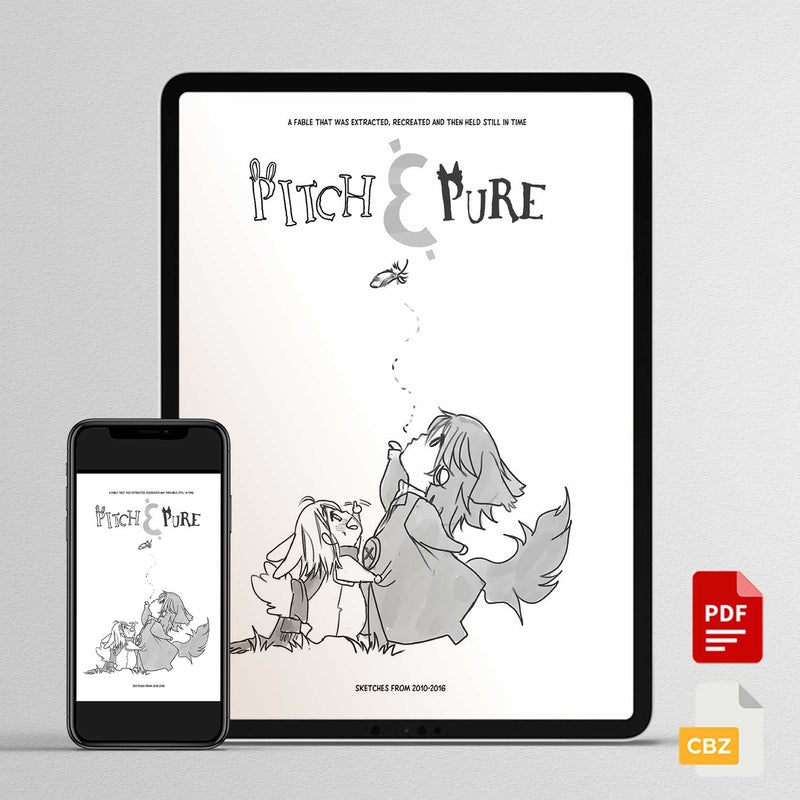 [E-book] Pitch & Pure Sketch Zine
Pitch, a rabbit and Pure, a wolf are two characters I created during the time I
was creating Grey is...
They started as an extension of an idea I had of drawing Black and White as the
animals I thought they most resemble, but with time, Pitch and Pure took a life of their own, as all  original characters tend to do.

All the sketches, comics and progression of their tale is collected in this 64-page sketch zine.

File Type: pdf file, cbz file
Page count: 64p