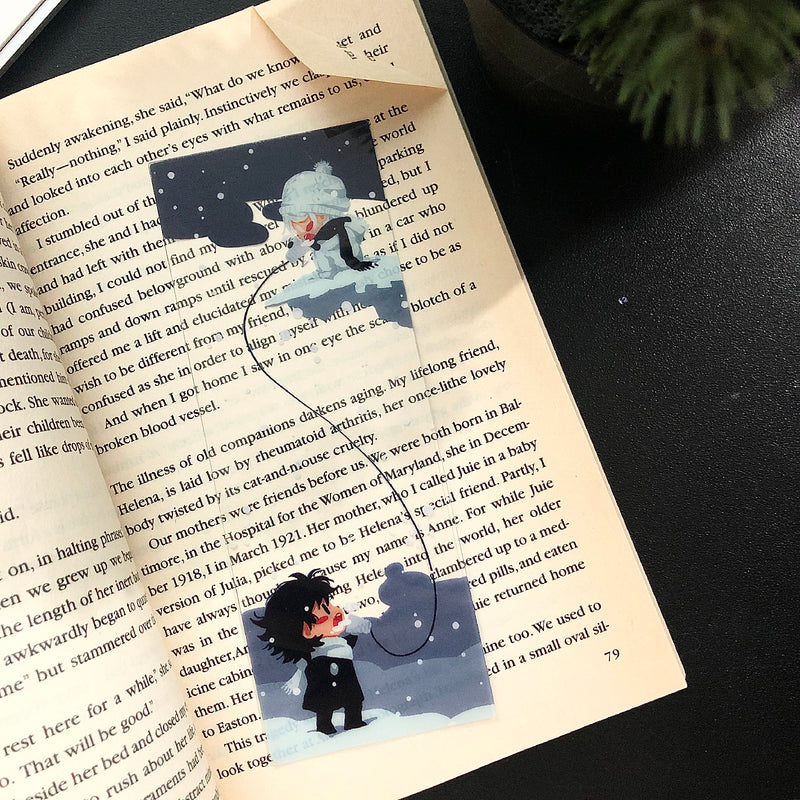 [Paper Bookmarks] Separated Friends
Size:
5.5x15cm
Note: There is a protective film on the front side of the bookmark.
Disclaimer: This is a transparent plastic bookmark which might have small dust-like spots from printing and production. I manually check every order to make sure these faults are non-existent or to the minimum.